Disclaimer – The information provided in this article about hotshot trucking and how to become a hotshot driver is for your information purpose only. Please consult your official hotshot trucking expert for a professional guide.
In the contemporary world, hotshot trucking businesses are booming. Hotshot trucking is a career suitable for people who want to run a business and enjoy driving. For people interested in carrying equipment for clients, hotshot trucking can be a beneficial resource. Hotshot drivers load and unload cargo onto trucks, keep records of mileage and cargo, perform the maintenance on trucks, as they operate, contact clients that need loads hauled to the worksite, and provide clients with invoice-related information.
Over the last few years, the hotshot trucking industry has grown in prominence. A Google Trends search reveals an increase in search interest for "hot shot trucking" over the previous five years.

What is Hotshot Trucking?
Hotshot trucking is an industry that helps to maintain project schedules by delivering business equipment in a short amount of time. This industry revolves around hotshot drivers who maintain stringent project schedules by delivering materials to different job sites in a small-time frame.
Read on to understand more about hotshot drivers and the steps to becoming such a driver. What is the job of a hotshot driver?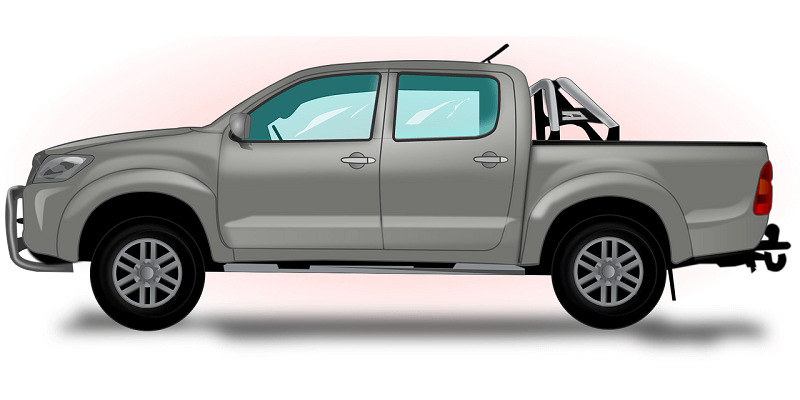 Types of Hotshot Trucks 
Hotshot trucks come in several offerings with their uses. Below are the types:
1. Class 3
These are medium-duty trucks with a weight limit of 10,000-14,000 pounds. The common trucks are Chevrolet Silverado 3500, the GMC Sierra 3500, Ram 3500 and Ford F-350. 
2. Class 4 
The Class 4 medium-duty trucks have a weight limit of 14,000-16,000 pounds. The Chevrolet Silverado 4500, Ram 4500 and Ford F-450 are examples. These trucks are heavier but classified as non-commercial. These are long hauling trucks and worth investing in.
3. Class 5 
These trucks have a weight limit of 16,000-19,500 pounds. They include Chevrolet Silverado 3500, the GMC Sierra 3500, the Ram 3500 and Ford F-350. Light commercial trucks like Kenworth T170, International TerraStar and Peterbilt 325, fall into this category.
Must Read: Best Profitable Truck Business Ideas To Start
Trailer Types in Hotshot Trucking
1. Bumper Pull Trailers 
These are shorter, not very expensive, and are easy to use. These trucks are popular with civilian drivers. The drawback to these trailers is they don't haul as much weight and, the usual weight is less than 10,000 pounds.
2. Gooseneck Trailers 
These trailers are much more stable with a tighter turn radius. They can carry large, heavy loads. They require a special hitching system. The trailers are worth the investment in case, you are into hotshot trucking.
3. Tilt Deck Trailers 
These trailers tilt at an angle so you and help to load heavy cargo. They can be turned flat for transport. They require maintenance and operate using hydraulic systems.
4. Lowboy Trailers 
Lowboy trailers have a lower center of gravity and are ideal for heavy loads. They can be laid flat on the ground detached from the truck. This trailer helps to clear height restrictions.
5. Dovetail Trailers
If you're hauling cars and equipment with wheels, an affordable trailer is a dovetail trailer.
Hotshot Trucking Pros and Cons 
Pros
Low Start-Up Cost: A hotshot driver has lesser costs than becoming a Class 8 driver as the only requirement is to purchase equipment.
Easy To Get License: Under 10,000 pounds, a basic driver's license is needed to become a hotshot driver.
High-Paying Gigs: Hotshot drivers are paid more as per the load that is hauled.
Set Your Schedule: Drivers can choose when they haul and where to drive.
Local Work: Many hotshot drivers can haul cargo in places closer to home.
Cons
Unstable Career: As it is not confirmed when will hotshot drivers get long-haul work, the job is unstable.
No Regular Salary: Hotshot Trucking gets paid per mile and, there are fewer chances of a regular salary.
Maintenance Charges: To maintain the job, the owner must maintain their vehicles themselves.
How to Become a Hotshot Driver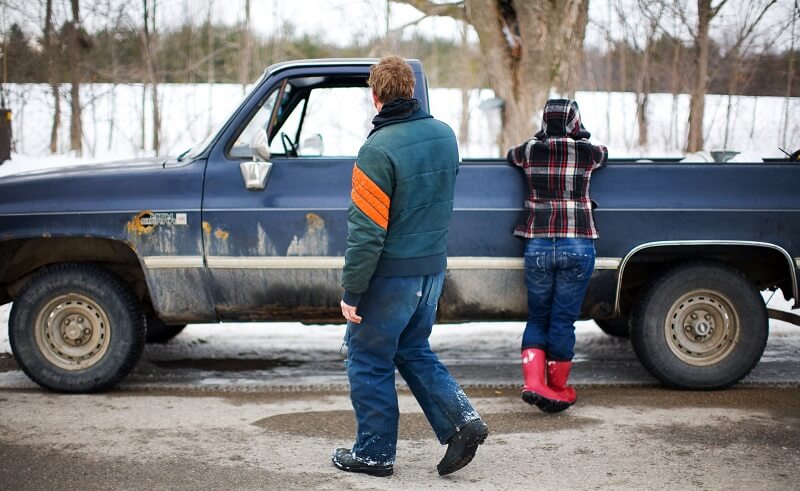 The start-up costs to become a hotshot driver are anything between $28,000 to $75,000. The majority of these costs are for buying a pick-up truck and trailer.
If you want to become a hotshot driver, you need to follow the below 5 steps:
1. Get a Valid Driver's License
Hotshot drivers need a class D driver's license. This is the standard license needed by the citizens. If cargo loads are under 10,000 pounds, hotshot drivers don't need a commercial driver's license. It is also crucial to maintain a clean driving record. You should remember that there is a difference between commercial and non-commercial licenses.
2. Apply for USDOT Number 
A United States Department of Transportation USDOT number is needed for safety reports and audits. Hotshot drivers must apply for a USDOT number through Federal Motor Carrier Safety Administration's website. Filing for USDOT number charges $300 and is necessary to fulfill the legal requirements for hauling cargo. To accept loads for driving across state lines, an MC number is also needed to operate out-of-state.
3. Equipment Needed for Hotshot Trucking
Hotshot drivers need to operate pickup trucks. The most appropriate model of the truck depends on the sizes of hotshot loads for pickup trucks to be hauled for the clients. Hotshot drivers commonly pull the trailers to accommodate their cargo. When choosing a trailer, it is significant to consider not just the weight and the equipment of loads to be hauled but to ensure that the vehicle can pull trailers. Below is the required equipment that has to be purchased for becoming a hotshot driver:
Straps: You must secure the cargo with the help of straps. Usually needed straps every 5 feet and, this is also increased with an increase in cargo weight.
Chains: Usually 6-8 chains are needed to secure cargo with medium weight.
Tarps: Machine-grade tarps that are 18 oz are needed. These weigh about 100 pounds for bog cargos or, you can get two smaller ones, 22 or 24 feet in length as they are easier to handle for tarping small freight sizes.
Binders: You should buy as many binders as chains for your cargo.
Tie-Down Equipment: Get proper tie-down equipment that makes your cargo fit for long hauls.
Machine-Grade Traps: In case of medium to heavier cargo, you should go for machine-grade traps that can secure the cargo for longer distances.
4. Liability Insurance 
It is important to buy liability insurance as an important step for hotshot drivers. It helps them to protect themselves and the business. USDOT number helps the insurance providers to determine the right amount of coverage as per your needs. How to ensure that you have enough liability coverage?
5. Search for Cargo Loads 
After you are through with the proper licenses and foolproof equipment to haul the cargo you should start looking for jobs. Hotshot drivers get work on the load boards and website postings from businesses. They can also get work from private clients who might need expedited delivery. Freeload boards are also available for drivers to find work. It is a good option for the hotshot drivers who are starting their careers. 
Summing Up On Hotshot Trucking
There is no secret to starting hotshot trucking, all you need to do is put time and build experience. With a good strategy and by taking advantage of the right tools, you will be able to make smart business decisions. This will help you to support your company properly and succeed. Any hotshot trucking business can thus be established with the right gear and the right support. You can get clients and then build on them to further your business. As you become an experienced driver, you will start getting the tricks of the business and become a successful hotshot driver.
FAQs:
Q: How can I become a hotshot driver?
A: To become a hotshot driver, you need commercial driver's license (CDL), reliable vehicle, and the necessary permits and insurance. Additionally, gaining experience and building a strong network can be beneficial.
Q: What types of loads do hotshot drivers typically haul?
A: Hotshot drivers usually transport smaller and time-sensitive loads, such as construction equipment, industrial parts, and agricultural supplies, that require quick delivery.
Q: Is hotshot trucking profitable?
A: Hotshot trucking can be profitable as it allows drivers to earn higher rates per mile compared to traditional trucking.
Q: Do I need my own truck to start hotshot trucking?
A: Yes, owning or leasing a suitable truck is essential for hotshot trucking, as it enables you to have the necessary flexibility and control over your business operations.
Q: Are there any specific regulations or permits for hotshot trucking?
A: Hotshot trucking requires obtaining the appropriate permits, such as a Motor Carrier Authority (MC) number and a USDOT number, which allow you to legally operate as a freight carrier.
Q: How do I find hotshot trucking jobs and clients?
A: Finding hotshot trucking jobs involves networking with industry professionals, joining online load boards and freight marketplaces, and building relationships with shippers and brokers in your area.